Session expired
Your session has been reset for security reasons due to inactivity.
Something from the history of Fet a Sóller
At the beginning stood - or better hung - how it should be different in the city of Sóller - the valley of the oranges also, the orange. It often got stuck in the tree, because the care and the harvest showed an expenditure for the farmers which was not often worthwhile because of missing sales prospects. The Initiative Fet a Sóller has created, impressed by the amount of luminous, juicy fruits, under the direction of a food specialist a practicable way to dispatch the fruits in the European foreign countries. For it the quality of the fruits was improved in close collaboration with the farmers. "natural" was announced. Natural fertilization and renunciation of chemical insecticides and fungicides. And the first online shop was put in the virtual life. Natural oranges from Sóller were the popular product only at the beginning. And - the first customer was a former inhabitant from Sóller who lived in Germany and had longing for "his" home orange taste.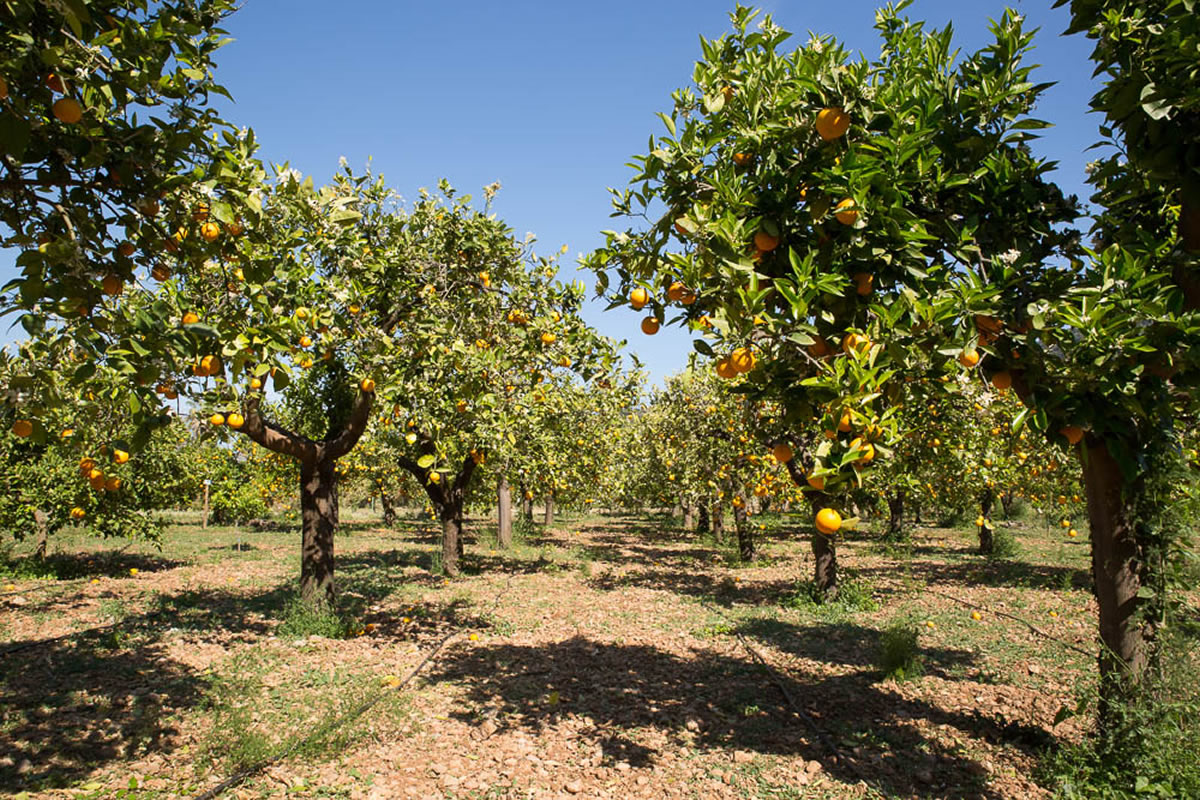 Orange garden on a sunny winter day
The farmers who joined to the draught "natural" became in the course of the years more, and thus "poc a poc" increased as the Mallorquiner says, also the assortment. Beside the oranges were required lemons, clementinen and also bitter oranges. Here pomegranates, avocados, fresh olives and at last also the popular Pimientos de Padrón, known as Tapa followed Mallorca.
And who would like to feast "like on Mallorca" does not want to renounce of course other delicatessen of the Mediterranean diet. And thus the assortment further grew. Wine, olive oil, cheese and sausage specialities found and also find today the way to Germany and in remaining Europe.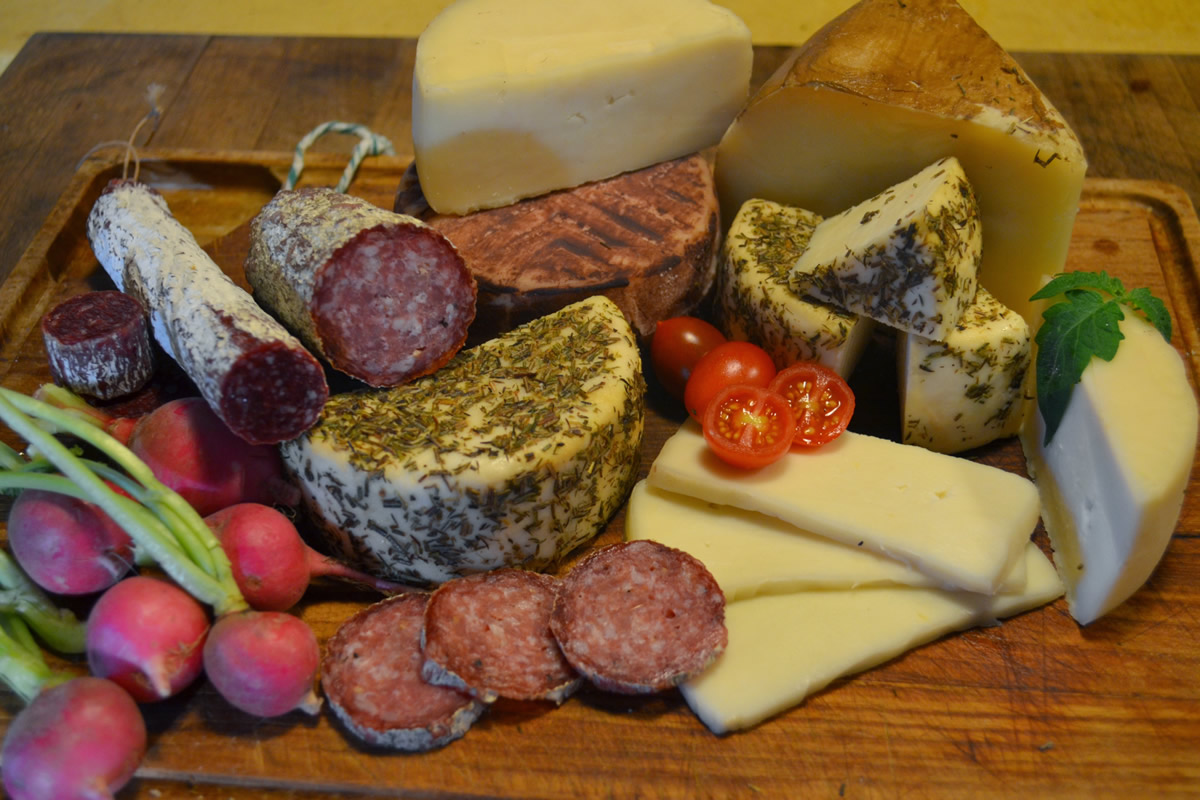 The taste of Mallorca - cheese and typical sausages