Session expired
Your session has been reset for security reasons due to inactivity.
Fet a Sóller is an initiative them aim for connect economy with ecology. Ancient agriculture (orange plantations and olive plantations) stamps the valley of Sóller on Mallorca and serves to receive the landscape and to let flow in the knowledge about the cultivation also onto our new time. The combination of traditional, traditional wisdom (dry stone walls, water supply) with use of modern technology has made the valley the world cultural heritage Tramuntana. Care of the tradition and the natural resources as an input to the increase of the quality of life is a motive for Fet a Sóller. Natural food, healthy and tasty processes carefully. Renunciation of chemical "clubs". This comes to the consumer, the visitor of the miraculous nature in the valley of Sóller and also the producers to good.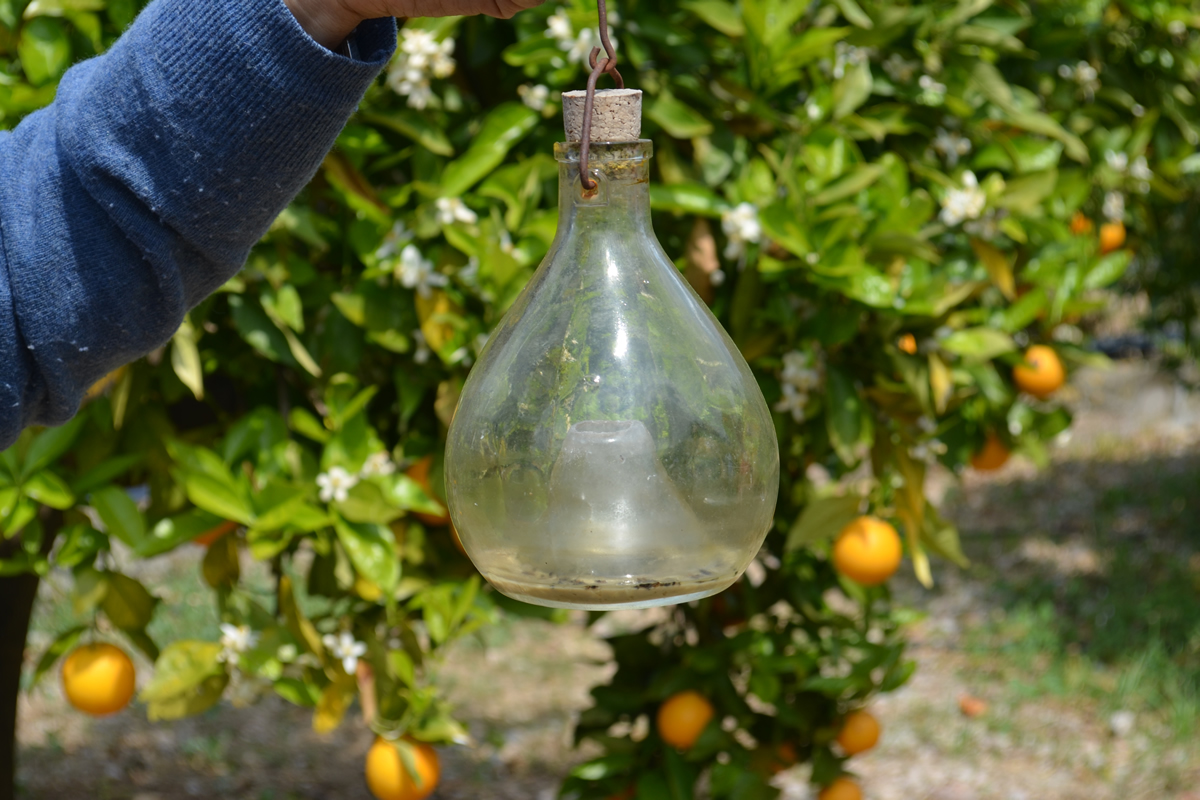 Trap for the fruit flies
Many 100.000 kg in oranges and olives, fruits and other raw materials, the best of the island, are processed here locally freshly in the small manufactures as for example "Sa Fàbrica de Gelats" (ice cream production), "Estel Nou" (jam production) or "La Luna" (sausage specialities) to high-class products. This gives to about 200 people a job, under it also to many handicapped people whose life thereby wins in quality.