Session expired
Your session has been reset for security reasons due to inactivity.
We plant trees- Let's plant together!
Fet a Sóller & Horts de Sóller: Our cooperation for a better climate
So far we have already planted 1.000 trees and we will continue until we will have reached our goal of a total of 10.000 new trees. Join us!
We plant trees, because we want to:
reduce the harmful CO2 concentration in the atmosphere (During the photosynthesis, trees bind the carbon of the CO2 into a biomass and emit the oxygen into the atmosphere).
maintain the typical, lovely and fertile cultivation in Mallorca which is protected as the world cultural heritage Tramuntana.
stimulate species richness with traditional, proven plants that are adapted to the Mallorcan climate.
protect and save our sole biotope sustainably.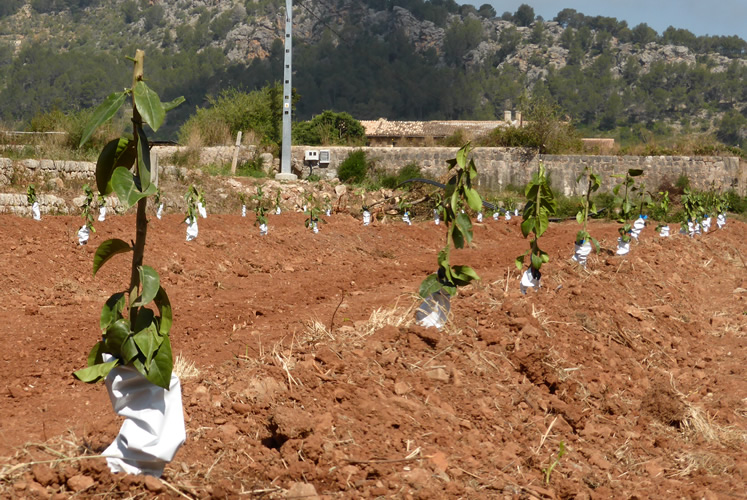 Horts de Sóller - our first plantation
Participate in our plant-campaign with 3,50 EUR
We are going to use your contribution to buy a new tree.
We plant the tree and ensure a healthy growth: We graft, fertilize and tend the plants biologically.
after 7 years the tree is going to be fully grown.
We reveal the state of the plant constantly with the help of photos and videos.
You participate in a monthly raffle which takes place among all the Crowd-planters: We raffle 10 vouchers of a value of 10 Euros for our shop.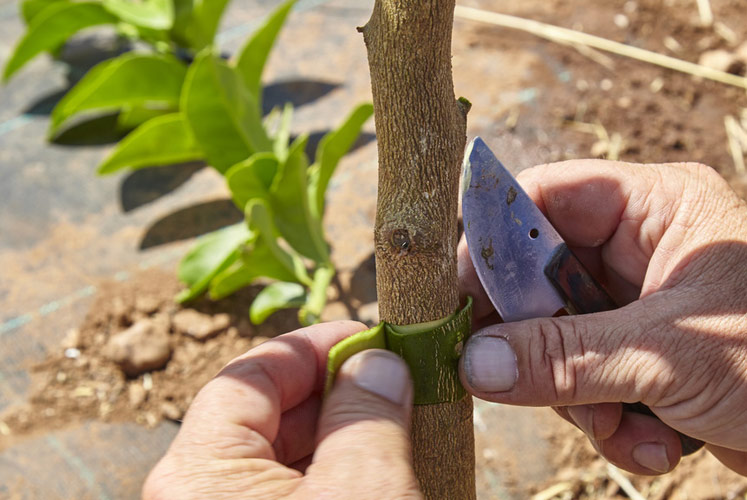 Graft on a young tree
If you want to participate in our campaign willing to improve the greenery in the valley of Sóller, click the corresponding case at the end of your order when you choose your payment method. You can also look for the article number 99994 and add it to the cart while shopping.
You participate automatically in our raffle of 10 vouchers of a value of 10 Euro which takes place among all the Crowd-planters of this month.